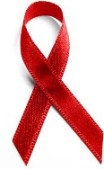 HIV/AIDS Prevention Program
HIV/AIDS Prevention in Russia is the most important aspect of IFH's activity.
IFH focuses on active prevention of HIV in Russia.
Under the HIV/AIDS Prevention program IFH implements projects, aimed at the improvement of medical care for HIV-positive women and their children. IFH's studies make it possible to find gaps in organization of medical care for HIV-positive people and to advise on better practices.
IFH specialists summarize the most advanced Russian and international scientific findings. On the basis of modern data, IFH develops practical guidelines, manuals, educational films and informational materials for healthcare workers and the greater population. IFH conducts conferences and seminars, dedicated to HIV/AIDS issues, for various groups of specialists – doctors, teachers, social workers and mass-media.
Most projects are implemented jointly with the leading HIV/AIDS experts, The Federal Service of the Russian Federation for Surveillance in Consumer Rights Protection and Human Welfare (Rospotrebnazor), USAID, UNICEF, Republican Infectious Diseases Clinical Hospital, Federal AIDS Center, HIV-positive People Network and other Russian and international organizations.
Important questions answered in IFH's methodological guides and handbooks include:
How to protect oneself from being infected with HIV, how to help an HIV-positive mother give birth to a healthy child, and how to prevent mother-to-child HIV transmission during pregnancy and delivery.